Scott Turns His Dreams into Reality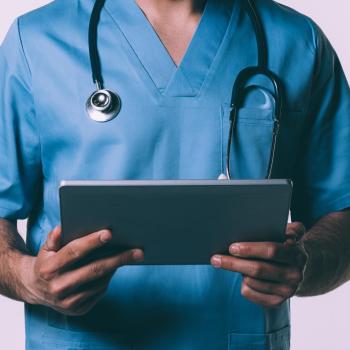 "I wanted to show my sons that nothing is impossible if you keep trying and never give up!"
Hello, my name is Scott and I am a single parent. I found multiple jobs but because I was struggling to make ends meet, and raising children alone, it was difficult to keep them.
I was dismissed from my last job and needed to apply for EI, I registered with WorkBC Employment Services at the Whalley location. My employment counsellor asked me what field I wanted to work in. It had been my dream to be a nurse, so I started nursing studies but was unable to finish them because of finances and responsibilities.
My employment counsellor recommended a nursing program that I could complete. I saw this as my only hope: finish my program so that I could make a better career for myself and provide for my sons.
I started full-time school and finished my program. I was able to get a job as a nurse and I am currently working for the FH COVID-19 Response Team.
WorkBC helped me fulfill the dreams, hopes and achievements that I had been longing for. I have been able to help people in conditions that are worse than mine as well as during times of strife. I absolutely love what I do.