Kelsey's Journey to Success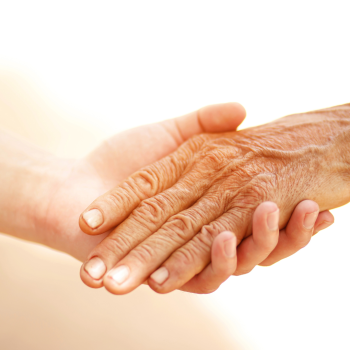 In January of 2019, I was working my butt off doing construction, I was a drywall labourer for four years. We were in the middle of switching jobs, so my work was up and down, and I ended up getting laid off work. After I got laid off, I ended up going on EI for the first time ever, I was unsure how I felt about it as I got used to working every day.
It ended up being a really good opportunity, I ended up getting an email from Whalley WorkBC with a chance to get funded for a program up to 10 grand, if I was willing to do a bunch of footwork through WorkBC. I took the chance. I met Rosita, my case manager for the first time. She sent me to the career planning and job search workshops. After a few weeks of doing a three-day course, learning, and trying to figure out what I wanted to do and what would work for me, I figured it out and decided that I was going to try the medical industry.
Never in my life did I ever think that I would turn my life around as I have in the past few years. I have learned a lot about myself and other people. I have always thought about being a care aide but the thought of going back to school after ten plus years and all the funding scared the hell out of me.
I am beyond happy and so ever grateful to my case manager Rosita, she supported me all the way through this journey. She recommended joining the PBLMT Health Care Assistant program. She processed my application and the financial support that I needed to join. She is a wonderful lady, she believed in me from the beginning when I did not. I cannot thank her enough. If it were not for her, I would not have been able to do a lot of this.
My teacher was also amazing, I love and miss her dearly. I never would have made it all the way to the end if it were not for all the support I got. The past eight months of my life have sure been an interesting roller coaster. I spent many nights awake until midnight doing homework, studying, and reading. I went crazy all summer trying to focus on school, trying to maintain my housework and my social life. I have had a lot of emotional times and many days I wanted to give up and just say forget about it but my case manager told me not to stress myself and that I could do it.
Getting into this industry has shown me patience, it has opened my eyes to a whole new world. I have a different view of people and life now. I am proud of myself for getting this far and I am officially a certified Care Aide. My advice to anyone who ever wants to get into this course, make sure that you are 100 percent dedicated and sure that you have the time and energy to have no life, no sleep and a lot of emotional time. This course is not easy, and neither is the job, it is not for everyone. You need to be dedicated and have a good support system. Keep in mind it is not recommended to be working while doing this course because it is very demanding alongside the job.
Long story short, all the headache and all the hard work pays off in the end, there are endless opportunities to get great jobs. This is a career that will keep me going for life, it is always something that I can fall back on. I am so happy that I was offered an immediate job at George Derby Center, where I spent my final practicum.
I am thankful and happy; I am finally making a difference in people's lives and I could not be happier. I always come home with a smile on my face tired as hell, but I always feel good. The Covid -19 has really put a damper on things but it just makes us stronger, we all really must work together to make our job faster and smoother. Teamwork is the key to making life easier for everyone.