Kathleen's Strong Conviction to Achieve Her Goals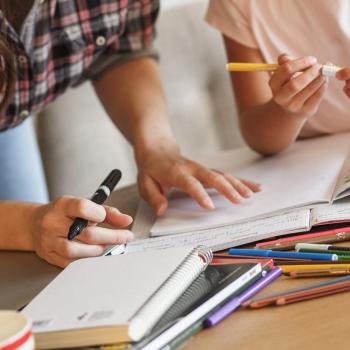 I stepped out of the school with a huge grin on my face. I could not help myself from thinking how different this job was compared to the many others I've had in the past. I moved to this country a few years ago and I've come to know work as leaving before the sun rises and going home after sunset. It was always dark. But now, the sun is still out. My heart is so full. I got a new job as I welcomed the new year. Even if it is just a temporary position, I know it is one step closer to achieving my dream of becoming an Educator. This is all because of WorkBC.
When I first got here, all my credentials and years of working with children in the Philippines did not really give me an upper hand. I had to start anew if I wanted to get into the field that I was aiming for. I needed to get Canadian education and Canadian work experience. On top of that, I was also trying to raise a daughter. She was just a toddler when we started our new life here in Canada. 
When the pandemic hit, I got laid off from a job that I thought would position me towards becoming an educator. I was heartbroken. I did not know how and where to start looking for another opportunity. Then came WorkBC Whalley. What perfect timing! I feel grateful to have discovered WorkBC's program and to have been connected with a superstar Case Manager - Rosita. She is sincere, compassionate, and genuinely cares for her clients. She wants to see her clients succeed. I am so glad I requested to be transferred to their branch. I received all the help I needed and was guided accordingly in order to achieve my goals. 
I was able to register for an intensive Education Assistant Diploma Program. It was different from the other classes that I've taken because it was hybrid learning. I also struggled with balancing my time between school and taking care of my daughter. On top of it, I was also struggling financially. But, I managed to finish the course with excellent feedback from my practicum teacher. He said I was the best practicum student he's ever had in a span of twenty years of teaching. I am proud to have received such a compliment because he set the bar really high. 
With the Education Assistant Diploma, I landed my new job. So I would like to extend my gratitude to the WorkBC organization. I am confident that I am on the right path toward financial stability and job security. I am also looking forward to more opportunities to upgrade my skills and gain more knowledge and expertise in the field of education.