Izee's Life Changing Experience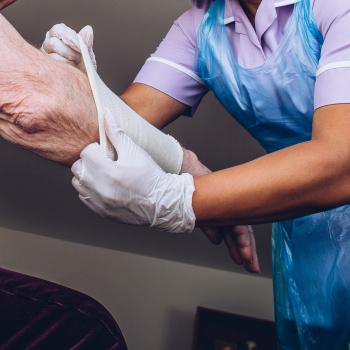 My life has changed because of WorkBC Whalley. I am very thankful to my Counsellor Svitlana for her amazing ability to support, encourage and help me achieve my goals.
My name is Izee and I am very glad that I had the opportunity to work with WorkBC Whalley and my  Employment Counsellor Svitlana. She is a wonderful person, a professional in her field, and thanks to her, my life has completely transformed.
In 2019, I started my journey with Work BC Whalley while on maternity leave. The cleaning company I had worked for had shut down and I did not have a place to return.  Though I  had extensive experience as a seamstress in Ukraine and Canada, I knew I didn't want to return to it, as it would not serve my family's needs. 
Svitlana suggested that I need to think about obtaining post-secondary education and consider suitable options to get sustainable employment. It was not easy for me and my family to take the decision. However,  I agreed to start my journey toward a new career. To begin with, I worked with a wonderful instructor Danny Pendhall.   After the course with him, I realized that Health Care Aide is what I would like to do.
I chose a college and was ready to study, but my English language skills were not good enough to start the program immediately. I felt that all my dreams were shattered and I was ready to give up, but Svitlana advised me not to give up and improve my language skills. She believed in me and supported me when I had lost confidence.
In July 2020, she informed me that the Government is offering a free program for Health Care Aide, and by that moment I was just finishing my English course and had reached the required level. On the first day, I went to college and was enrolled in the first cohort. It was a fast-track program, 4 months of study from 8 am to 5 pm, seven days a week. It was very difficult, but all this time Svitlana was in touch and supported me.  While I was doing my practicum, I got a job offer even before I got a diploma.
Currently, I have been working full-time at a long-term facility for more than six months and I really love my new profession.