Allan's Hard Work Paid Off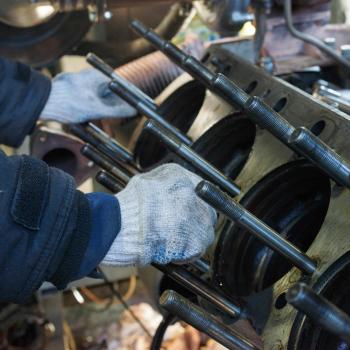 "You always have to put in work to get what you really want in life. In the end, it all pays off!"
Allan is a youth, who recently started working after completing his Heavy Duty Mechanics foundations training. Allan says, 
"My experience at Whalley WorkBC is nothing but exceptional First off, I did not even know these services were available to the public and once informed about the services offered, I had to go in and check it out for myself. It seemed almost too good to be true, but when you put in the work with the guidance and assistance of Whalley WorkBC, everything works out and pays off in many ways.
The staff at Whalley WorkBC are very committed and passionate about their jobs and you can tell that they thrive when they see clients succeed in their career paths. Anytime I had questions or doubts, the staff was very quick and helpful to respond. The training and courses provided beforehand when making a career choke are key to being successful. When I had walked into Whalley WorkBC I was set on becoming a Machine Operator, but after taking the personality tests and looking at other careers, Heavy Duty Mechanics was at the top of my list. The results of my tests were not wrong. After hours and hours of research, and interviewing employers and employees currently in the trade I knew this was the career for me. 
Before obtaining sponsorship to go back to school I had to interview multiple employers, employees and post-secondary schools currently in the trade to obtain the necessary and sufficient information not only for myself but for Whalley WorkBC to know that sponsoring me to go back into the workforce would be a good idea. 
What I have learned In life is that nothing is ever free and that you always have to put in the work to get what you really want in life. That being said, Whalley WorkBC definitely made me put in the leg work but in the end, it all pays off and Whalley WorkBC makes the whole process a little easier by having employees that are so passionate about their jobs. 
As long as you are willing to ask questions they are there to help and assist you in any way they can. In the end, everything is totally worth it.
I not only had my post-secondary schooling paid for in Heavy Duty Mechanics (Foundations), but I also had living supports direct deposited to me to ensure I was living comfortably along with having my bills paid every month so I was not stressing while going to Vancouver Community College for 9 months. After completing the foundation course offered at Vancouver Community College, I was ready to enter the workforce.

I got an interview for all four companies that I had applied for, and along came 4 different job offers to allow me to choose what company was the best fit for me.

I have Whalley WorkBC to thank for that, as in the career cruising course they have 'preparing for an interview' as a topic. As long as you follow and listen to everything Whalley WorkBC has to offer, you will be successful. 
Don't be afraid to ask questions, put in the leg work and I can guarantee after using the services at Whalley WorkBC you will be successful in any career you decide to pursue."