Ahmed Faces Change with an Open Mind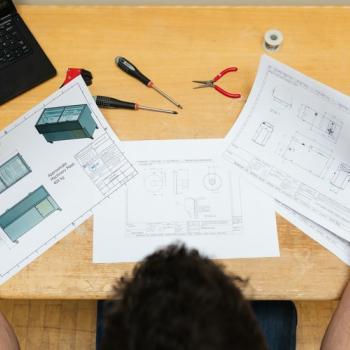 I left behind a well-established career to move to Canada. After coming here, I had to face many more challenges but managed to achieve a prestigious SCMP designation. However, I had a few concerns and needed help with a clear direction
My name is Ahmed and I am a young Bangladeshi immigrant who moved to Canada recently. I have a Bachelor's degree in Materials & Metallurgical Engineering and MBA in Finance. 
In order to move to Canada, I left behind a well-established career. After coming here, I had to face many more challenges than I first anticipated. I did the groundwork and achieved the prestigious SCMP™ designation by the Supply Chain Management Association, Canada, within the first two months of my move. With my credentials, I was confident in finding a suitable position related to my career. However, I had a few concerns and needed help with a clear direction. 
I went to Whalley WorkBC to find out how to make this a smooth transition for myself. I had a detailed briefing with a case manager who also introduced me to job search workshops, where I learned to upgrade my resume and develop a professional network in Canada. My Case Manager also referred me to a Job Developer. The Job Developer connected me to professionals with job leads. I not only received career coaching but also received support with transportation, Emergency First Aid/CPR training and a few other activities that helped reshape my portfolio. In the end, I landed a job that was most suitable for me!
"A dream doesn't become reality through magic; it takes sweat, determination and hard work." - Colin Powell
My wife, my best friend and Whalley WorkBC made my dream come true. I was offered more than two jobs within three months of coming to Canada. My advice to the newcomers will be this: analyze the job market, check the suitability in the line of profession you are in, check each job description for suitability, and most importantly be adaptable and open to change.